Shop until you drop
23.11.2016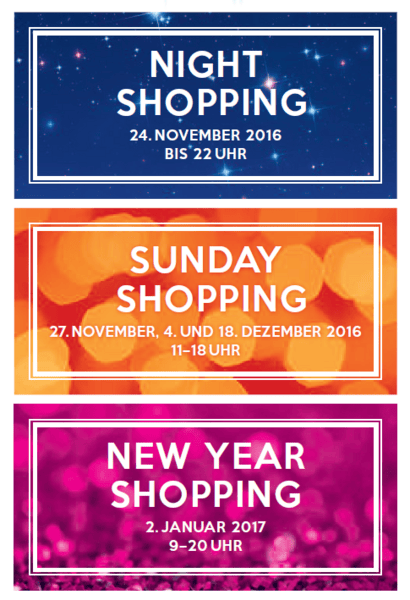 If you stay in one of our hotels during the following shopping days, you can benefit from the exclusive 10% Shopping Days offer.
Night shopping and turning on the Christmas lights
November 24, 2016, shopping until 10 p.m.
Sunday shopping (11 a.m. – 6 p.m.)
November 27, 2016
December 4, 2016
December 18, 2016
New Year Shopping (9 a.m. – 8 p.m.)
January 2, 2017
Simply book (by email or phone) in your favorite hotel using the keyword 'shop until you drop' and benefit from a 10% discount on the current daily rate. ZürichCityHotels – the charming collection of 15 hotels in the heart of the city. The famous Bahnhofstrasse, which is particularly festive in the Christmas season, the picturesque old town with its small shops, harmonious Christmas markets, museums, opera house, theater houses, the lake … everything is at your feet. One more reason to visit Zurich at Christmas time!