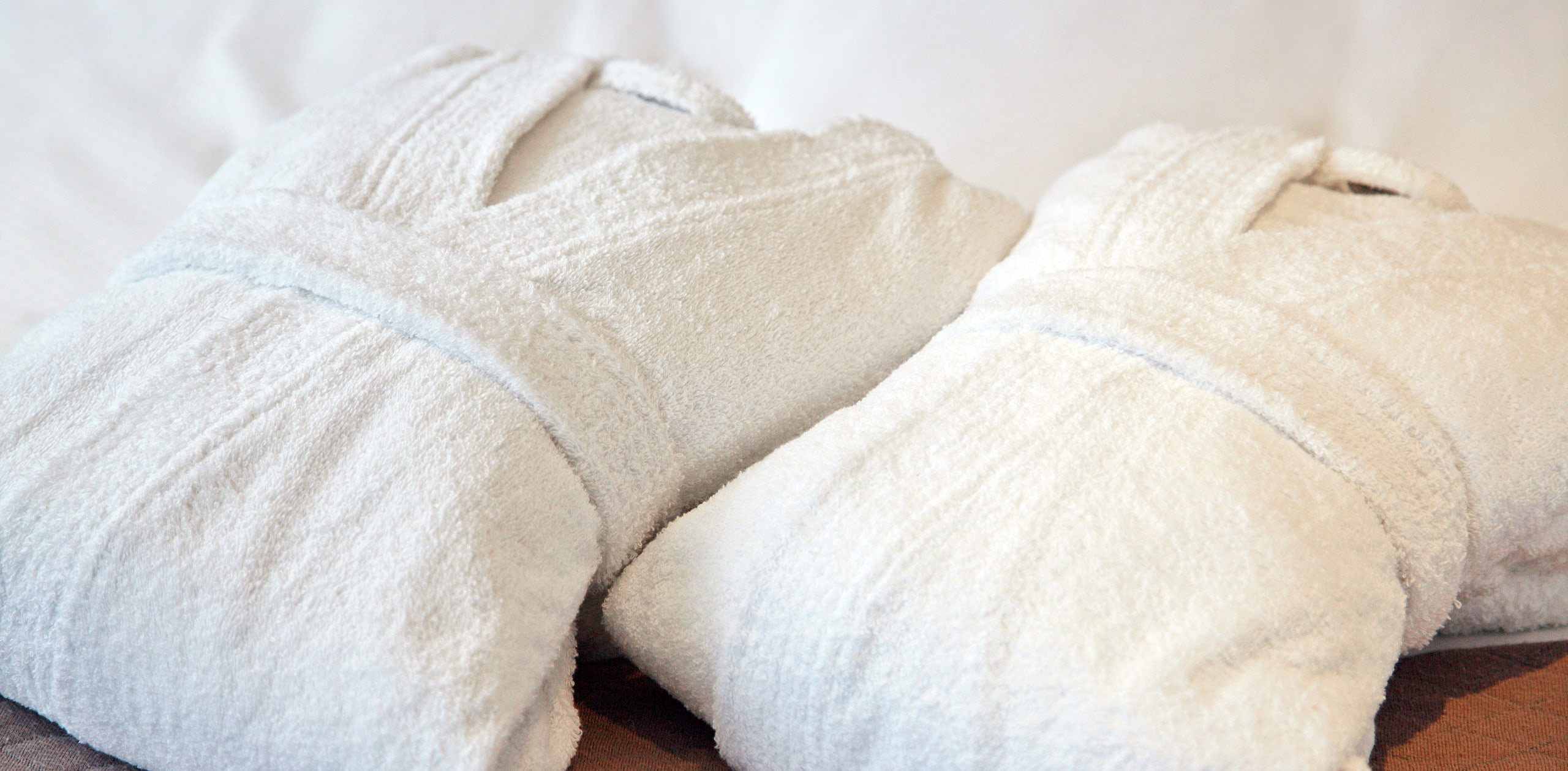 Cause we care
Initiative of the foundation
"My Climate"
The "Cause We Care" initiative of the Swiss myclimate foundation gives our guests the opportunity to promote climate protection locally and globally. With a voluntary contribution you make an active contribution to climate protection.
As a thank you for this we double the contribution. Part of the sum is used to support high-quality national or international climate protection projects, so the booked performance is climate-neutral. We invest the remaining amount in local sustainability measures. With your commitment you can achieve a double effect!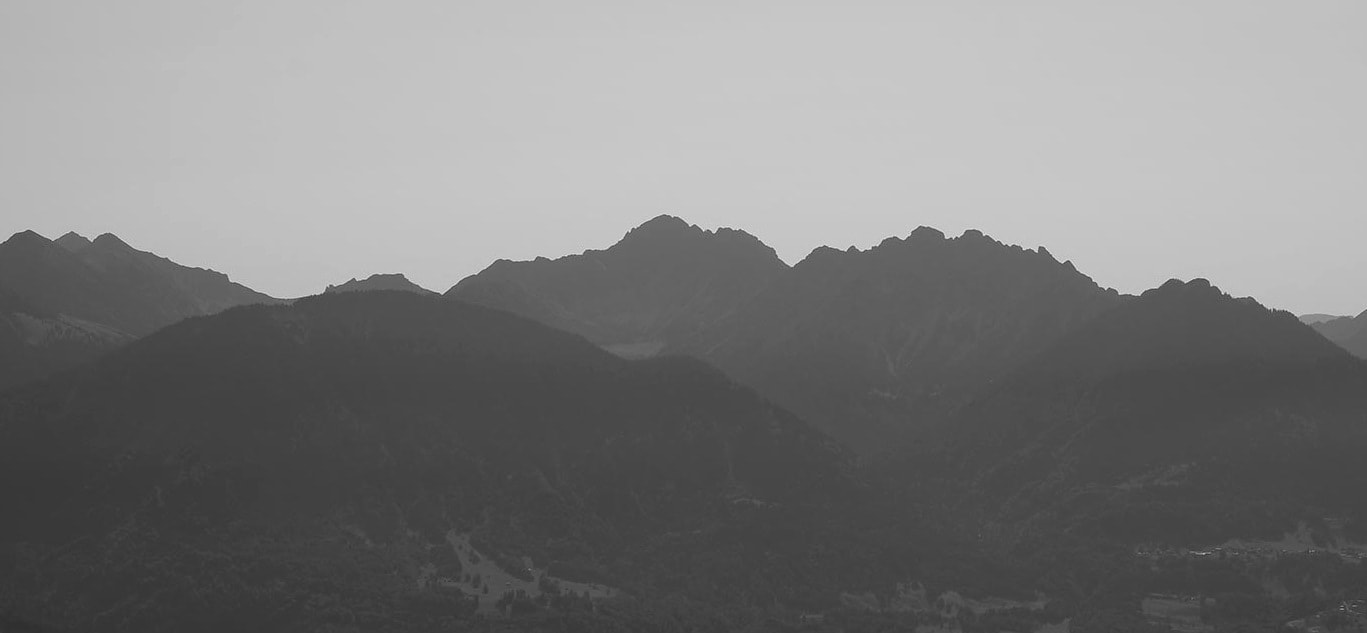 How does myclimate work
"Cause We Care"?
When booking your accommodation you can voluntarily achieve a double effect with a small contribution to "Cause We Care": we promise you to offset all unavoidable CO2 emissions during your stay with myclimate climate protection projects. You benefit from a climate-neutral product and at the same time promote sustainable development, job creation, nature conservation and much more in places where this is particularly necessary.
At the same time, we are investing the same amount again in local sustainability programs, thereby reducing our own CO2 emissions and energy consumption. This is how we ensure that you can relax with us in an even more climate-friendly and sustainable way in the future. Since the start in 2017, many service partners and destinations have been actively involved in myclimate "Cause We Care".
For more information, see: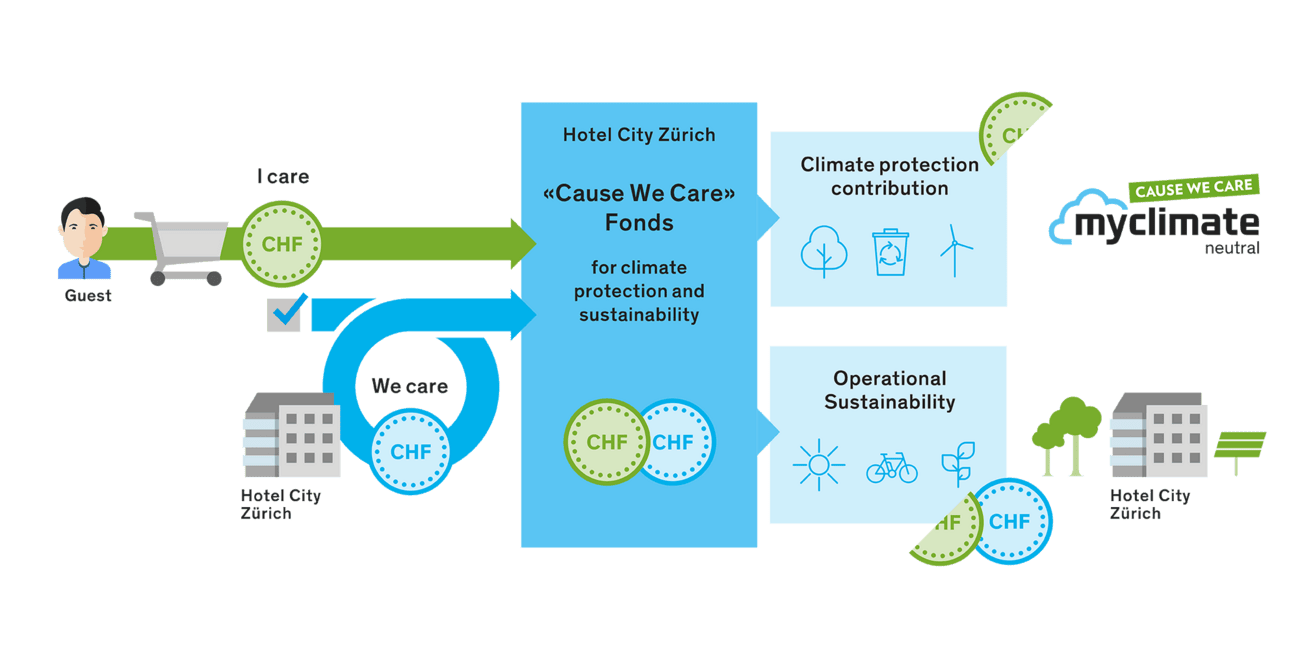 I care
You book a room and voluntarily pay a small contribution to climate protection. This will give you a climate-neutral product.
We care
If you pay a contribution, the company doubles it and places both contributions in the company's own "Cause We Care" fund.
Fonds
The emissions from your offer are offset with myclimate from the fund. The company also invests in local climate protection measures. With "Cause We Care" you achieve double climate protection – globally and locally.
Your contribution
With your voluntary climate protection contribution you compensate for all CO2 emissions from your overnight stay and at the same time promote climate protection and sustainability measures on site. At the same time, the Hotel City Zürich doubles your contribution.